Introducing Jesus: Messiah, Teacher, King! A New 5 Minute Family Devotional Plan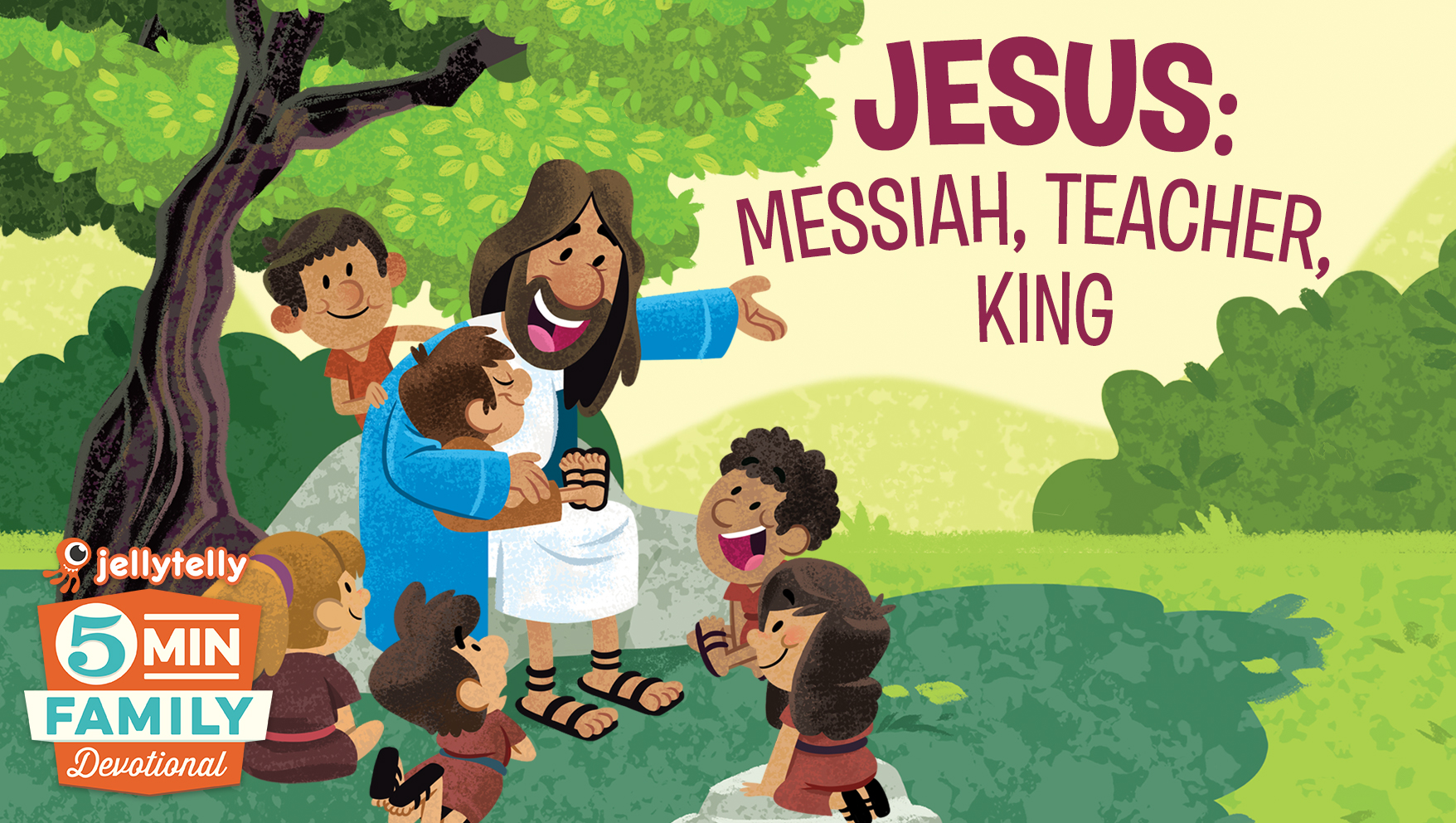 Sign up for JellyTelly and stream What's in the Bible? and hundreds more hours of Christian kids shows and movies!
The new JellyTelly 5 Minute Family Devotional is here! For the next 4 weeks, join JellyTelly to learn about the life and teachings of Jesus. Help your kids know that Jesus is our Messiah, our Teacher and our King! Follow along for just 5 minutes a day, 4 days a week, as we discover how Jesus fulfilled the Old Testament prophecies, taught about life in the Kingdom of God, and died and rose again to bring us all the gift of new life in him! Your family will love the weekly memory verse, short video, discussion questions and new daily printable activities on the JellyTelly blog. Sign up for the free daily email at JellyTelly.com/devotionals
Here are some of the major themes your family will learn through the Jesus: Messiah, Teacher, King Family Devotional Plan:
1. Jesus is Our Messiah!
2. Jesus fulfilled the Old Testament prophecies.
3. Jesus performed many miracles.
4. Jesus taught us important lessons about loving other people.
5. Jesus died for our sins and rose again!
6. We can all be followers of Jesus.
The Jesus: Messiah, Teacher, King devotional plan features videos from the What's in the Bible? series. Each video devotional is 5 minutes and includes a Bible verse, video clip, discussion questions and a prayer prompt. Each one also has a companion blog post with a free activity page!
We pray this journey helps bring your family closer to God and each other! If you have feedback, ideas or questions about the 5 Minute Family Devotional, reach out to us on Facebook - we'd love to hear from you!
To Watch, Click on a Devotional Title Below:
Jesus Fulfills the Davidic Covenant
Jesus Teaches about the Kingdom of God