Gentleness - The Fruit of the Spirit 5 Minute Family Devotional
Welcome to the JellyTelly 5 Minute Family Devotional! We are on a 9-day journey to learn about all of the fruit of the Spirit - the gifts of love, joy, peace, patience, kindness, goodness, faithfulness, gentleness, and self-control that come from God. Check out all of the Fruit of the Spirit devotionals here.
The videos in this devotional plan come from Micah's Super Vlog, a JellyTelly exclusive series. Learn more here.
What is Gentleness?
Paul compared his ministry in 1 Thessalonians 2:7-8 to the gentleness a mother shows to her baby. Paul, like Jesus, showed great care for all the people he met. We can ask God for the same spirit of gentleness to help us care well for everyone around us.
The Bible mentions many ways we can be gentle, from being gentle with our words (Proverbs 15:1) and being gentle in heart (Matthew 11:29).
Free Downloads
- Download this free Fruit of the Spirit Activity Pack based on the Micah's Super Vlog Fruit of the Spirit videos! Pack includes coloring pages, word search and more! Download here.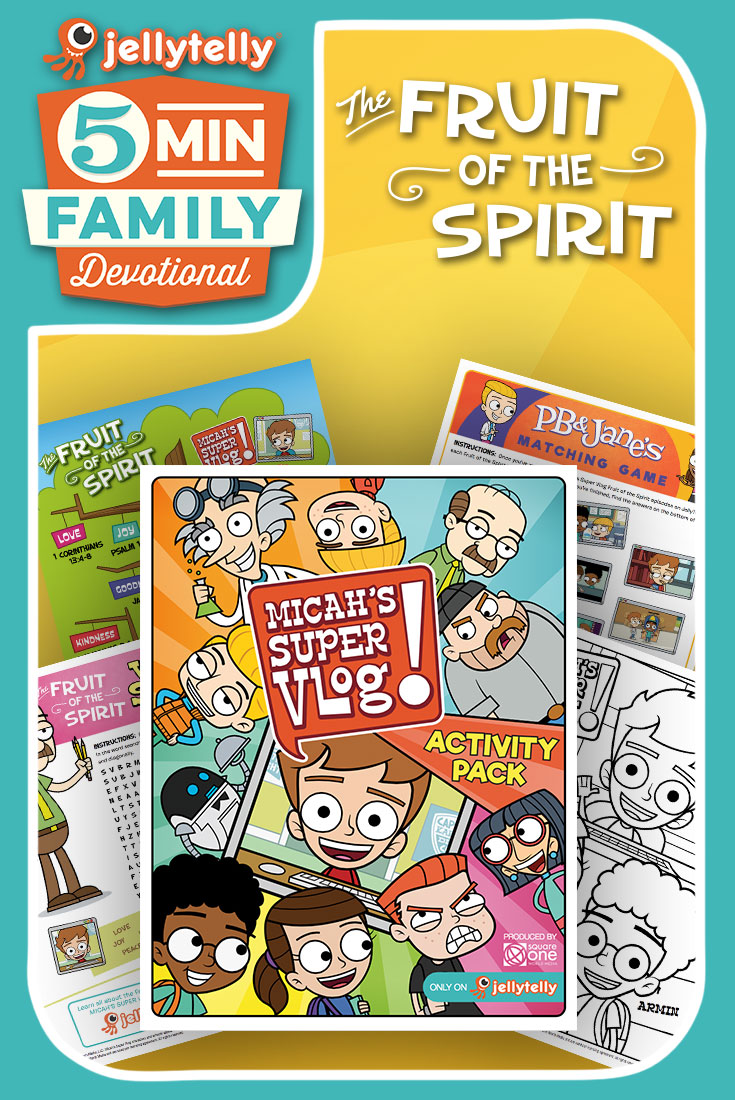 - Download this verse graphic perfect for social media! Share what you and your family are learning - tag us @jellytellytv and use the hashtag #jellytelly5MFD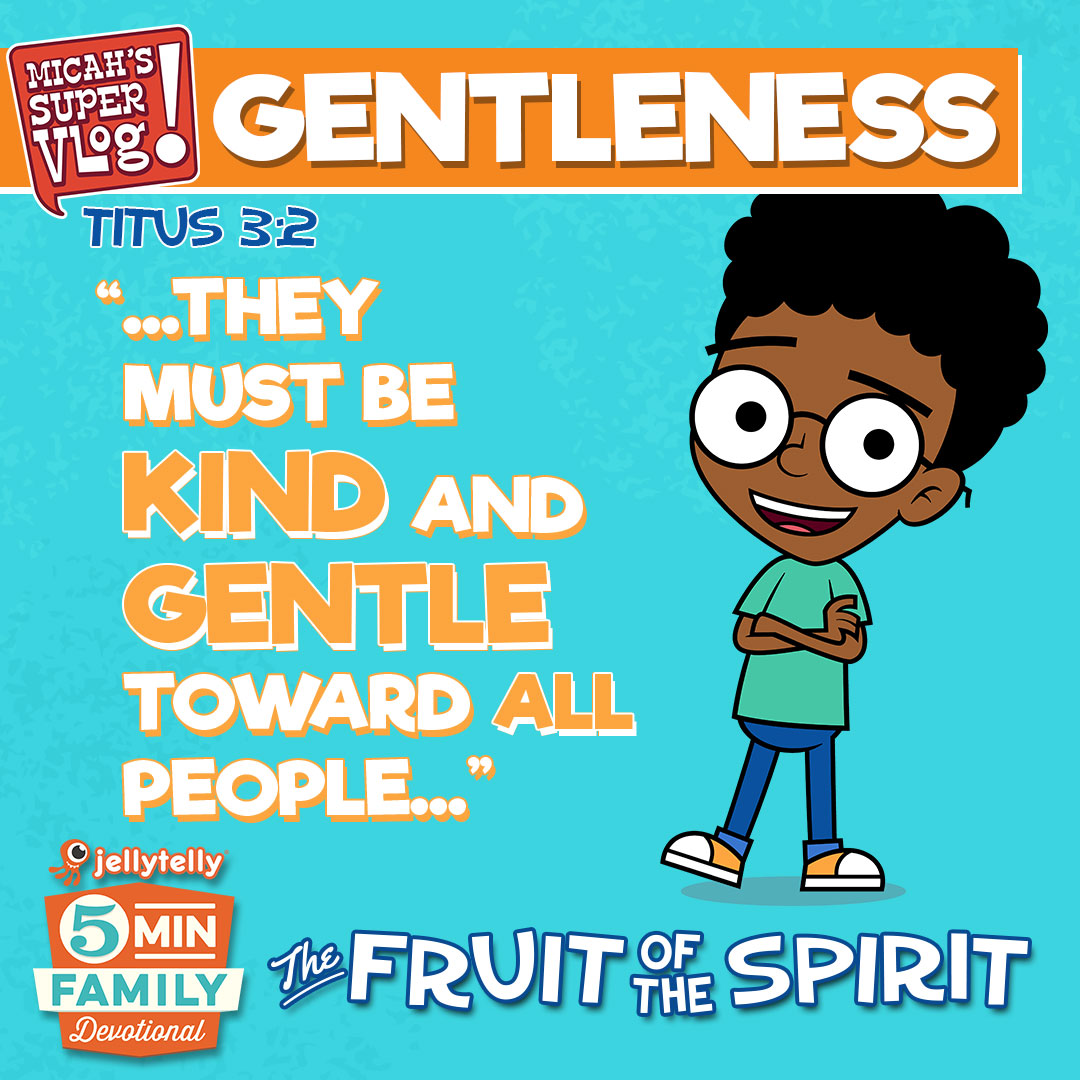 More Resources about the Fruit of the Spirit from JellyTelly
What is the Fruit of the Spirit?
When you think of the word fruit, you probably think of something like an apple or a banana, right? Well when Paul talks about the "fruit of the Spirit" he is not referring to piece of fruit that you might eat with your lunch. What Paul has in mind here is what comes out of a person who has been filled with the Holy Spirit.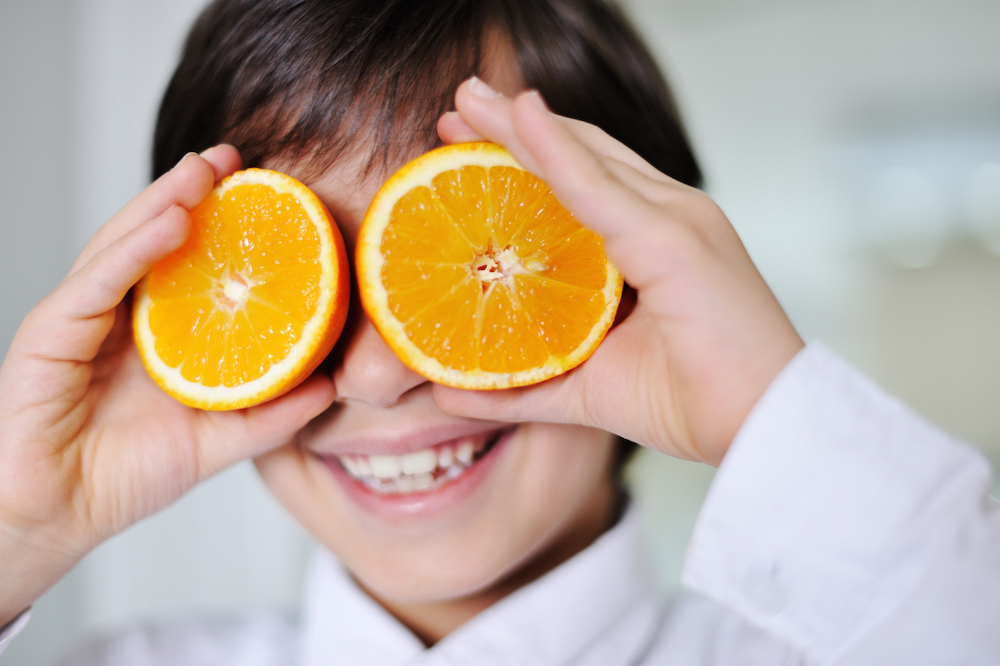 Teach Your Kids the Fruit of the Spirit as You Grow in Them Too
While I want my children to learn these incredible attributes given to us by the Holy Spirit, I also want them to know that no matter how they were created - it's possible to obtain each one of these fruits for their lives!
Shop Fruit of the Spirit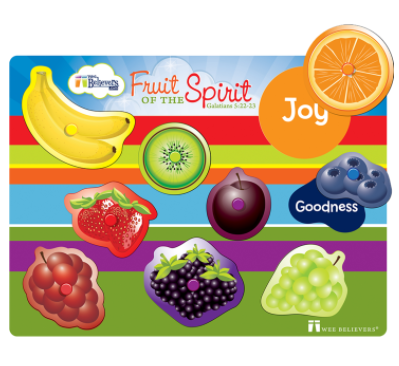 Fruit of the Spirit Peg Puzzle by Wee Believers

Fruit of the Spirit Plates by Fruit-Full Kids