5 Thanksgiving Verses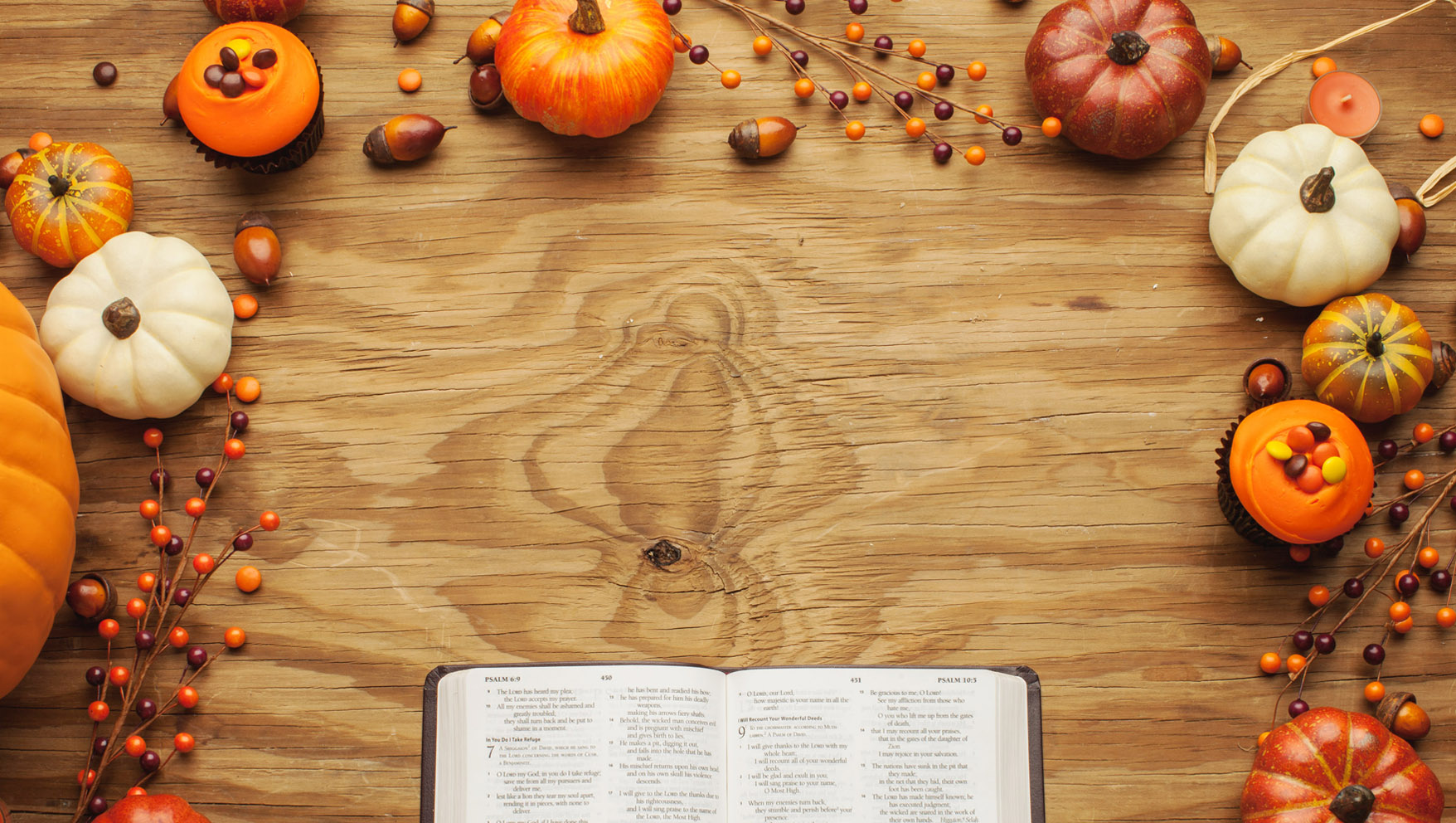 Thanksgiving is a wonderful time to reflect on God's many blessings to us. The Bible is full of examples of people giving thanks to God in all kinds of circumstances and situations. As you prepare to celebrate Thanksgiving with your family this year, we've selected a few Bible verses to prepare your hearts to give thanks to God, from whom all blessings flow. All verses are from the ESV (English Standard Version).

1 Chronicles 16:8
Oh give thanks to the Lord; call upon his name; make known his deeds among the peoples!

In this verse, David is giving thanks to the Lord. This verse helps us remember that there are many ways to show thanks to God - by worshipping Him, and by sharing about His good works!

Colossians 3:17:
And whatever you do, in word or deed, do everything in the name of the Lord Jesus, giving thanks to God the Father through him.

In this chapter, Paul is writing to the people of Colossae about what it means to be a follower of Christ. He reminds people to turn away from sin, and turn toward Christ - and when we are focused on Jesus, we will do everything in his name and bring glory and thanks to God the Father because of it!

Psalm 106:1:
Praise to the Lord! Oh give thanks to the Lord, for he is good, for his steadfast love endures forever!

Psalm 106 is a beautiful story of God's faithfulness throughout history! It reminds of how many times the Israelites turned away from God, but God always loved them. The Psalmist is urging the people to give thanks to God because of God's unfailing and ever-present love.

Psalm 34:1:
I will bless the Lord at all times; his praise shall continually be in my mouth.

This verse reminds us to praise God all the time, in every circumstance! We should always use our words to praise God and give thanks to Him.

1 Thessalonians 5:16-18:
Rejoice always, pray without ceasing, give thanks in all circumstances; for this is the will of God in Christ Jesus for you.

In this verse, Paul is reminding the believers at the church in Thessalonica to give thanks to God all the time. He is showing the people how to live as God's people, and reminding them to rejoice always, pray always and give thanks always. What a perfect reminder for Thanksgiving!



Additional Thanksgiving resources from What's In The Bible?