Everything You Need to Know about Lent and Easter

Here's a round-up of everything you need to know about Lent and Easter from JellyTelly.
What is Lent?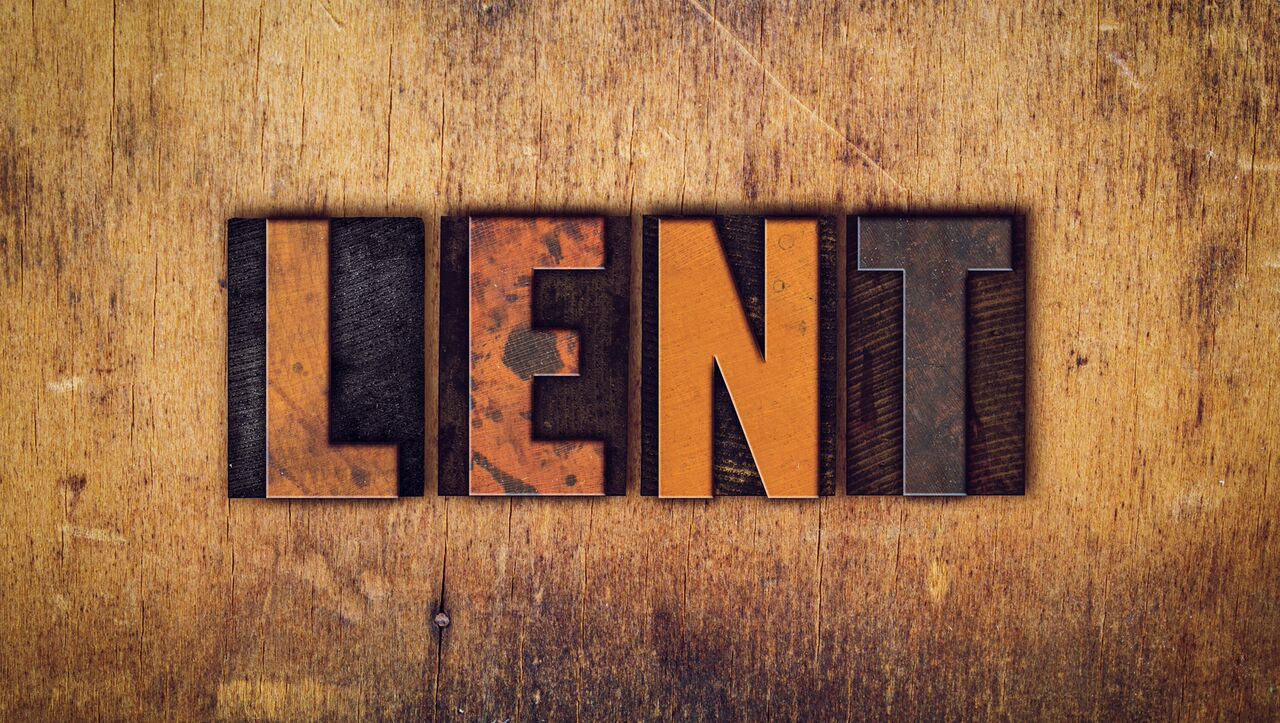 Lent is the season of fasting and self-denial observed by many Christians in the days preceding Easter Sunday each year. The word "Lent" comes from a word meaning "lengthening days," with the Lenten season consisting of forty fast days as days lengthen in early spring.
Talking to Your Kids about Lent and Fasting
On the heels of Christmas, Lent can feel like a tough sell to kids. However, it's a great opportunity to talk about the deeper parts of our faith, and to recalibrate their perspectives. That's why, depending on the age of your kids, Lent can be a great tradition to incorporate into your family.
Teaching Our Kids to Wait for Easter
When it comes to Easter, Christians have historically followed a certain rhythm. Lent was a season of fasting and repentance. Then came Holy Week, when we remember Jesus' final days on earth. The mourning of this week culminated with Good Friday, the day of Jesus' death.
A Lent Craft for Kids: The Jellybean Prayer Jar
Whether or not your family partakes in Lent, the time leading up to the celebration of Jesus' Resurrection can be filled with many kid-friendly activities that will teach them about God's love in action. For those of us who do practice fasting, prayer and almsgiving during these 40 days before Easter, coming up with a feasible fast for a child in which a deeper meaning can be taught is tricky! The Jellybean Prayer, mentioned last week by one of our Facebook friends, is an activity which my family has absolutely LOVED doing this past week! It's the perfect Lent craft for kids.
Have you ever wondered why people tend to eat pancakes on the day before Ash Wednesday? Believers around the world celebrate Shrove Tuesday each year and if you've never celebrated it yourself, read below to learn what Shrove Tuesday is and how you can celebrate it with your family.
How My Family Celebrates Shrove Tuesday
Every year my family looks forward to "Pancake Day" also known as Shrove Tuesday! Shrove Tuesday is a huge dinner with our extended church family where we gather together and feast on pancakes, sausages, muffins, and fruit. It's a fun event with lots of music, laughter and love - and all the pancakes you can eat, of course!
Choosing Structure as Freedom: Reflections on Lent
Lent. It's the season of giving up, sacrificing, preparing. During "Lententide," we turn our eyes and our hearts more fully towards Christ and the cross in anticipation of Easter Sunday coming soon.
What is Holy Week?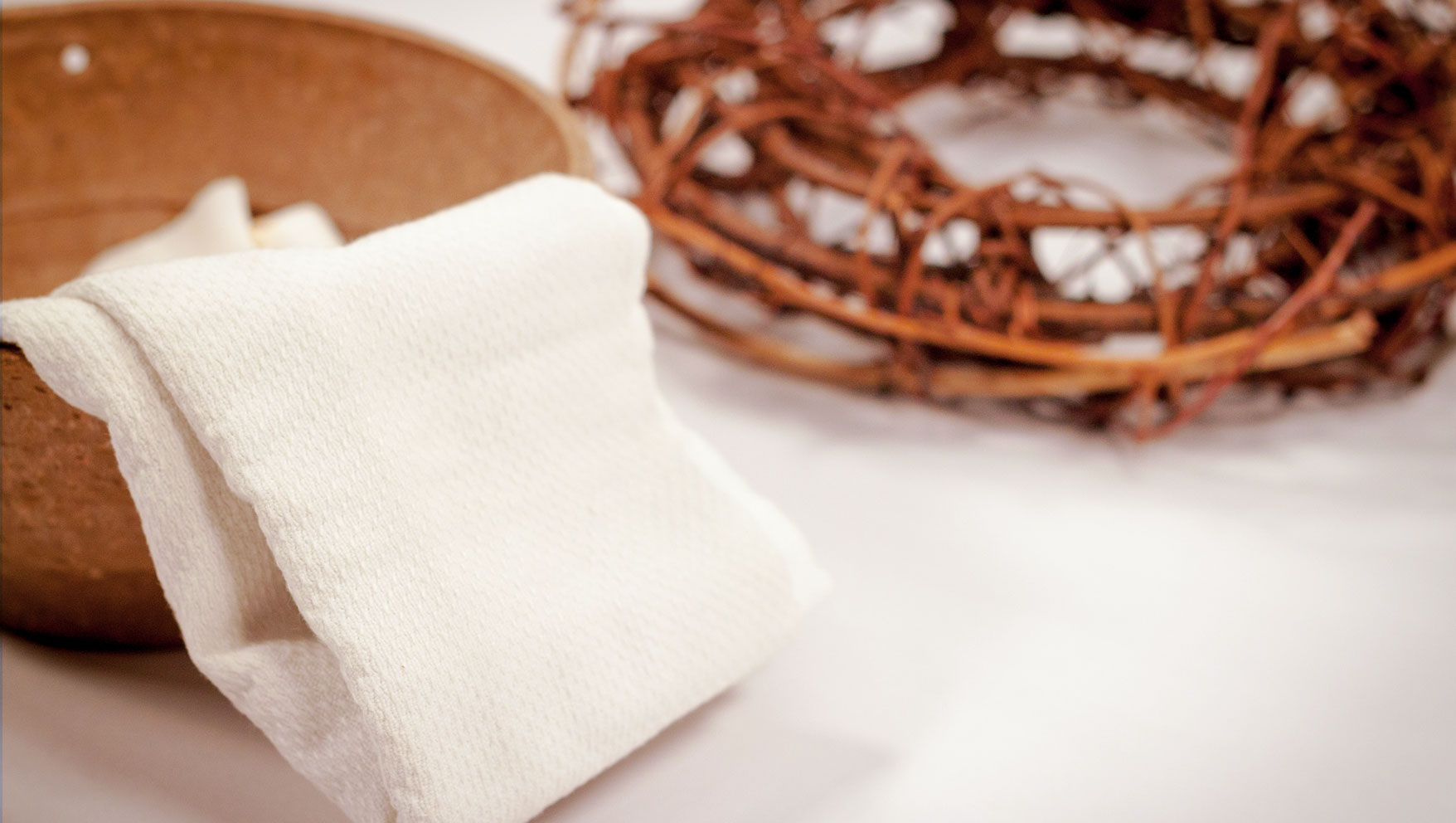 What are the Days of Holy Week?
Holy Week recounts the final days of Jesus' life including his death, burial, and resurrection. Discover the history of honoring Holy Week and more details about Palm Sunday, Maundy Thursday, Good Friday, Holy Saturday, and Easter Sunday.
Holy Week marks the final week of the season of Lent and it recounts the final days of Christ's life, as well as his death, burial, and resurrection.
How to Talk to Your Kids about Palm Sunday
In telling this story to children, it is easy to get caught up in the cute green construction-paper palm branches and little voices shouting "Hosanna." But I think there is more to this story for our children to learn. Here are a few ideas about how to talk to your kids about Palm Sunday.
The first Sunday of Holy Week is Palm Sunday, which remembers Jesus' triumphal entry into Jerusalem on the back of a donkey. Jesus fulfills the prophecy from Zechariah when he says in Matthew 21:5 "Say to the daughter of Zion, 'Behold, your king is coming to you, humble, and mounted on a donkey, on a colt, the foal of a beast of burden.'"
Maundy Thursday is the fifth day of Holy Week leading up to Easter, which remembers the Last Supper with Jesus and His disciples. We call this event the "Last Supper" because it is one of Jesus' final meals with His disciples before He is crucified. They had gathered for Passover Supper, which set an important context for what Jesus did at the Last Supper.
Good Friday remembers the day of Christ's death and the moments leading up to it. Many Christians devote this day of Holy Week to thinking about Christ's final hours and the suffering that He endured. Services for Good Friday tend be somber, even though we know that Jesus rose from His death three days later.
The most important event of the Church Calendar is Easter Sunday. On this day Christians celebrate Christ's resurrection from the dead. Not only has Christ paid for our sins on the cross, but He has triumphed over death! Jesus' resurrection seals our hope for eternal life with God.
Everything You Need to Know about Easter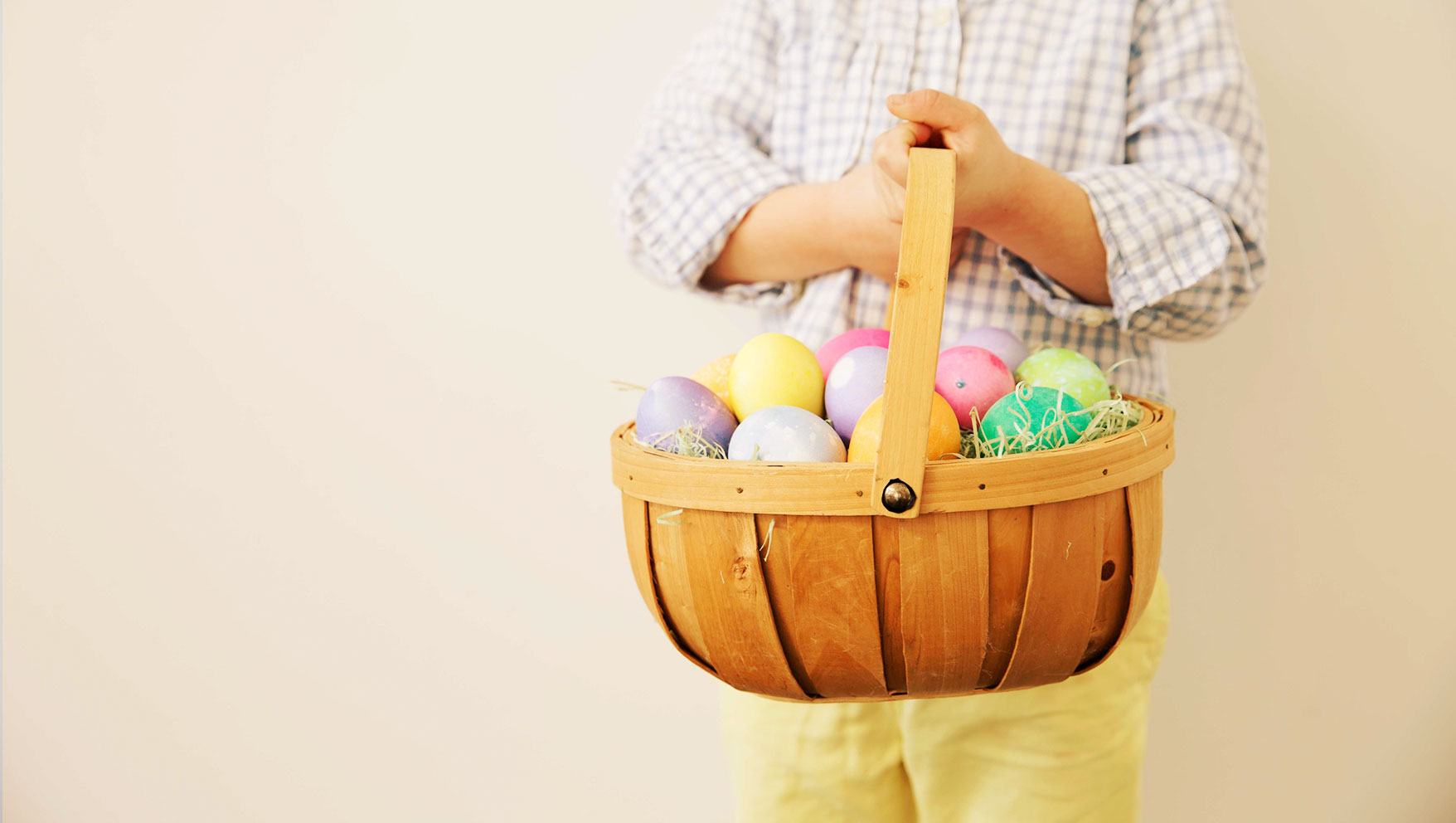 Easter Sunday is arguably the most important day in the Christian calendar, as it is the day that Christians celebrate the resurrection of Jesus Christ. It marks the end of Lent, a 40-day season of fasting and penance. In contrast with the penitent spirit of Lent and the somber atmosphere of Holy Week, Easter is marked by joy, music, and jubilation. Christians observe the occasion by wearing their finest outfits, singing songs of celebration, removing the veil from the cross, and proclaiming, "Christ is risen!"
5 Ways to Prepare Children for Easter
Easter is a glorious day when we celebrate together the resurrection of our Lord and Savior, Jesus Christ. Children get excited on Easter, but sometimes they don't always understand what Easter is about. Read below about five ways that we can prepare children for Easter.
Rediscovering the Symbols of Easter
Christian parents know that Easter can mean fun for their families - with egg hunts at church and baskets full of sweet treats for their little ones. But they also may worry about the conversations those traditions provoke. Reconciling the true meaning of Easter with the secular, marketing-driven holiday the world celebrates can be tricky for adults, and even more difficult to explain to kids!
The History of the Easter Bunny
It was not until the 1800's that the Easter bunny began to appear in stories. Numerous German books connected the animal to the holiday, and German candy makers produced a variety of edible bunnies. Eventually, the Easter bunny made its way to the United States, and Americans began to include the bunny in their festivities in the mid to late 1800's.
Celebrating Easter as a Family
I love this time of the year. I find the way that nature comes back to life to celebrate another season and the hope of things to come fascinating. I love Easter Sunday morning with all of the children in their new spring outfits and hats. Our three children also look forward to the neighborhood Easter egg hunt each year to fill their baskets.
How to Bring Every Lesson Back to Jesus this Easter
One of the big mistakes we often make when teaching kids is that we settle for a moral lesson rather than use the cross to explain our motivation for Biblical morality. When we teach our kids that Christians look and act like something based on a set of rules or on things we don't do, we set them up to be disillusioned with their faith, then we wonder why they walk away in college.
Teach Kids About Jesus All Year Long
You can teach kids about Jesus all year long! Help children get to know their Savior at Easter, but don't stop there. . .
Sharing the Joy of Easter and New Life with Kids
Share the joy of Easter with children as you consider the miracle of new life this season. These Easter activities will show you how.
Easter Video Series with Phil Vischer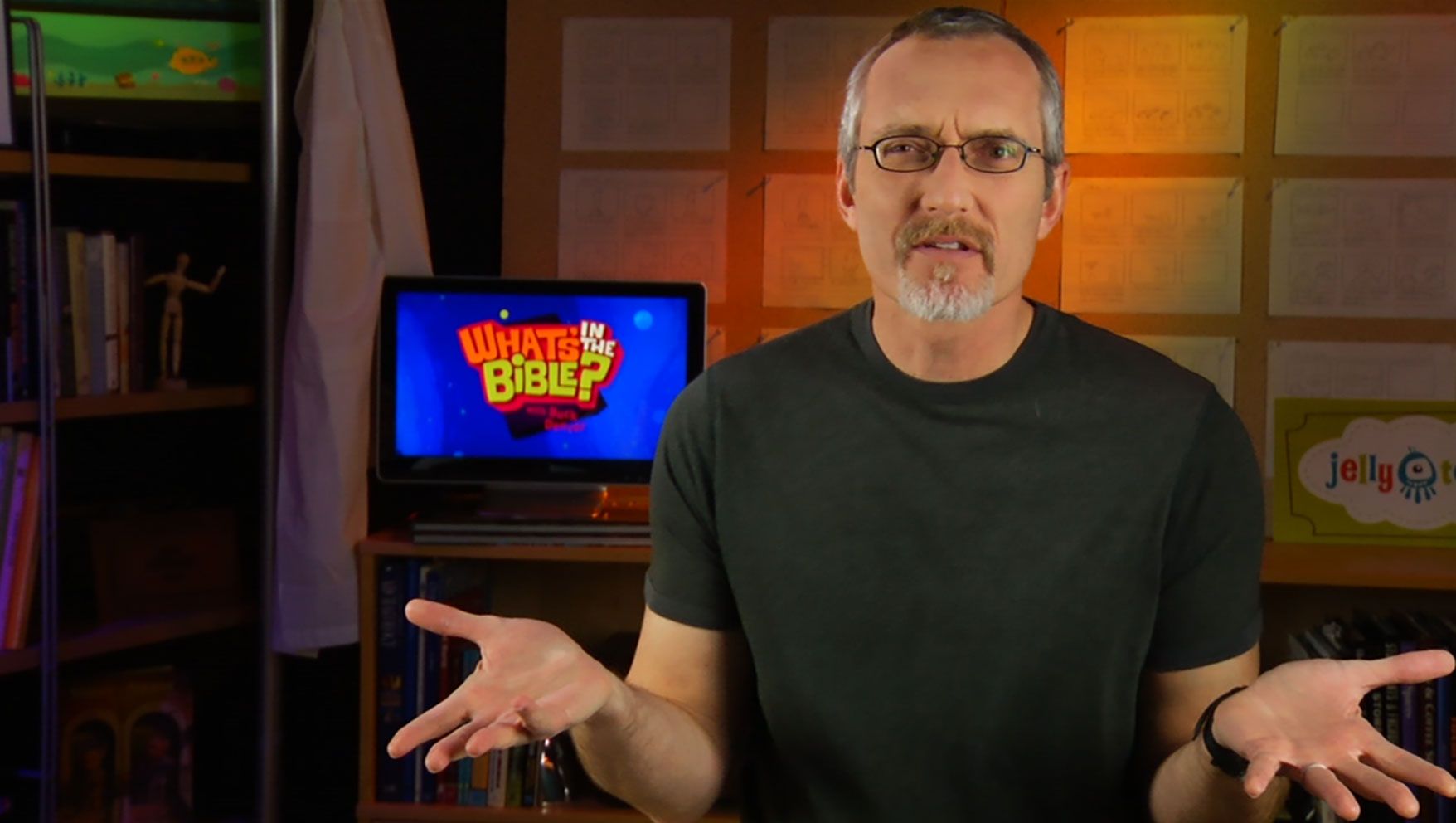 What is Easter all about? Easter can be a confusing holiday - stores are filled with chocolate eggs and stuffed bunnies, while churches teach about the death and resurrection of Jesus. Are the two connected? Not really. But even within the Christian celebration of Easter, there can be confusion, especially when explaining Easter to children.
Easter Video Series: How Do You Teach the Bible Story of Jesus to Kids?
"After 9 DVDs, and 3 years of production we finally got to the point of telling the story of Jesus - which was not as easy as I thought it was going to be," Vischer said about his new DVD on the Gospels of Matthew, Mark, Luke and John. "It's easy to tell the facts - Jesus lived, he did this, he went here, he went here, he said this, and then he died, and then he rose again."
Easter Video Series: Talking about the Cross to Kids
As we approach Good Friday during Holy Week, our focus turns to Christ's death on the cross. But for many children, death is a very scary thing! "Talking to kids about Jesus' death is a little tricky," said Phil Vischer, creator of the Buck Denver Asks ... What's in the Bible? series. "You want to focus on the resurrection."
Easter Video Series: Talking to Kids about Communion
As we approach Holy Week, your family may participate in communion at church as a part of a service. While some traditions practice communion on a regular basis, it can be a new experience for some children - or, Easter may provide a wonderful time to explain what communion is and why we take it as Christians because of the context Holy Week provides.
Easter Video Series: How to Focus on the True Meaning of Easter
When Easter rolls around each year, it can be easy (especially for children) to think about Easter as a fun Sunday morning, with new clothes and maybe an Easter basket filled with favorite candy and a new toy. But Easter is so much more than that - Easter is Resurrection Sunday! It is a day to joyfully celebrate Jesus' gift to the whole world and what his resurrection from the dead means for those who follow him.
Easter Video Series: How Do You Show Jesus on the Cross to Children?
"Quite often in kids videos and even in some children's Bibles, we kind of skip that," Vischer said of the image of Christ on the cross. What happened to Jesus on the cross was not pretty - he was flogged repeatedly prior to the crucifixion, which was a brutal form of Roman terror normally reserved for criminals. And yet, the brutality of what Jesus faced not only physically (at the hands of the Romans), but spiritually (taking on God's wrath for all mankind) is the most critical part of the story, and must be explained to children.
Easter Video Series: How does What's in the Bible? Teach the Easter Story?
After he finishes the story of Jesus' death and resurrection, Vischer takes a few minutes to talk to kids about what those events mean for our lives. Jesus came to bring the Kingdom of God - and we are all invited to be a part of it. But, as Vischer explains in the video, that conversation is tricky to have from a screen.
Phil Vischer Talks to Focus on the Family about Easter
Last week, Phil Vischer was a guest on the Focus on the Family Daily Broadcast with Jim Daly, Dr. Juli Slattery and John Fuller. Phil discussed how to teach kids about Easter, as well as talked about What's in the Bible? and parenting through the different stages of a child's life.
Phil Vischer Talks to Family Life Radio about How To Talk to Your Kids about Easter
This is a wonderful interview between Dennis Rainey of Family Life Radio and Phil Vischer, talking about the real meaning of Easter and how to explain it to your kids.
Easter Activities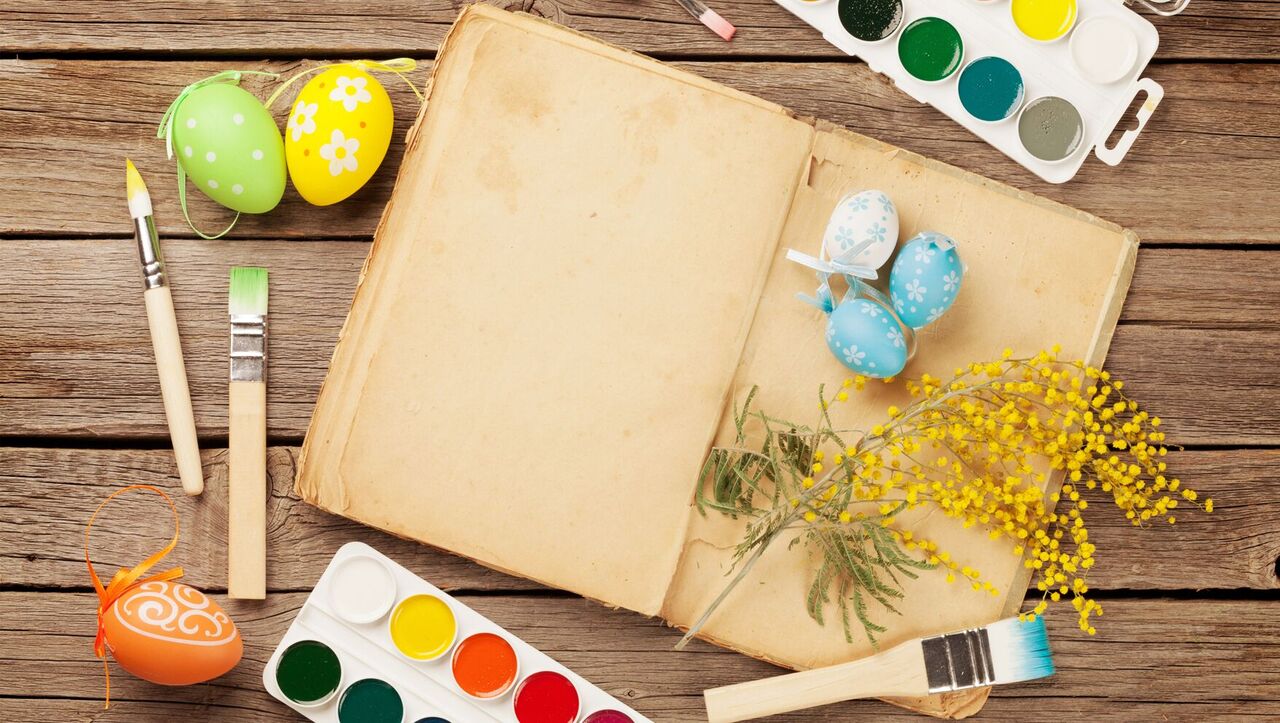 Resurrection Eggs: A Meaningful Craft Project for Easter
For years my sons have treasured the set of Resurrection Eggs that I purchased for them from our local Christian bookstore. If you've never seen these novelty items, they are a pre-packaged set of plastic eggs in a plastic egg carton. Inside each egg is an item that corresponds to a particular part of the Passion, Death and Resurrection of Christ. Along with the eggs is a booklet that describes each item, its significance and a verse that will tie that item to the Easter story.
From the earliest days of the church, Easter has been celebrated with prayers and songs. This first took the form of a vigil that included the reading of scriptures and psalms. Today different Christian traditions say and sing all manner of hymns and prayers. Below are some examples.
Looking for Easter coloring pages? We've put together a list of our 11 favorite Easter coloring pages from around the web.
Best Christian Easter Gifts for Kids
Easter is almost here, and we know that it can be hard to find meaningful gifts for your kids that remind them of the real reason for Easter - Jesus! Amidst all the candy and colorful eggs (which we love - and we know the kiddos do too!), Jesus' death and resurrection to pay for our sin is the true celebration for Easter week. As you are building your Easter baskets, here are a few of our favorite Christian Easter presents for kids.
How to Use My Jesus Journal at Easter
When we started to write My Jesus Journal, we dreamed of a resource that would encourage kids to meet Jesus in their everyday life. As we approach Easter this year, My Jesus Journal is a chance for your family to reflect daily on Jesus' presence and blessings, and for children to create their own journal about their relationship with Christ.
Here are 5 of our favorite Easter shows available for instant streaming anywhere from JellyTelly.
Let's Talk About Easter - New Episode from Micah's Super Vlog?
Bunnies? Chocolate? What does Easter have to do with Jesus? Today we're releasing a brand new Easter special featuring our favorite trio - Micah, Armin, and Lydia - as they share with their friend Gabe what Easter is all about! Watch the full episode on JellyTelly!