Easter Week - 5 Minute Family Devotionals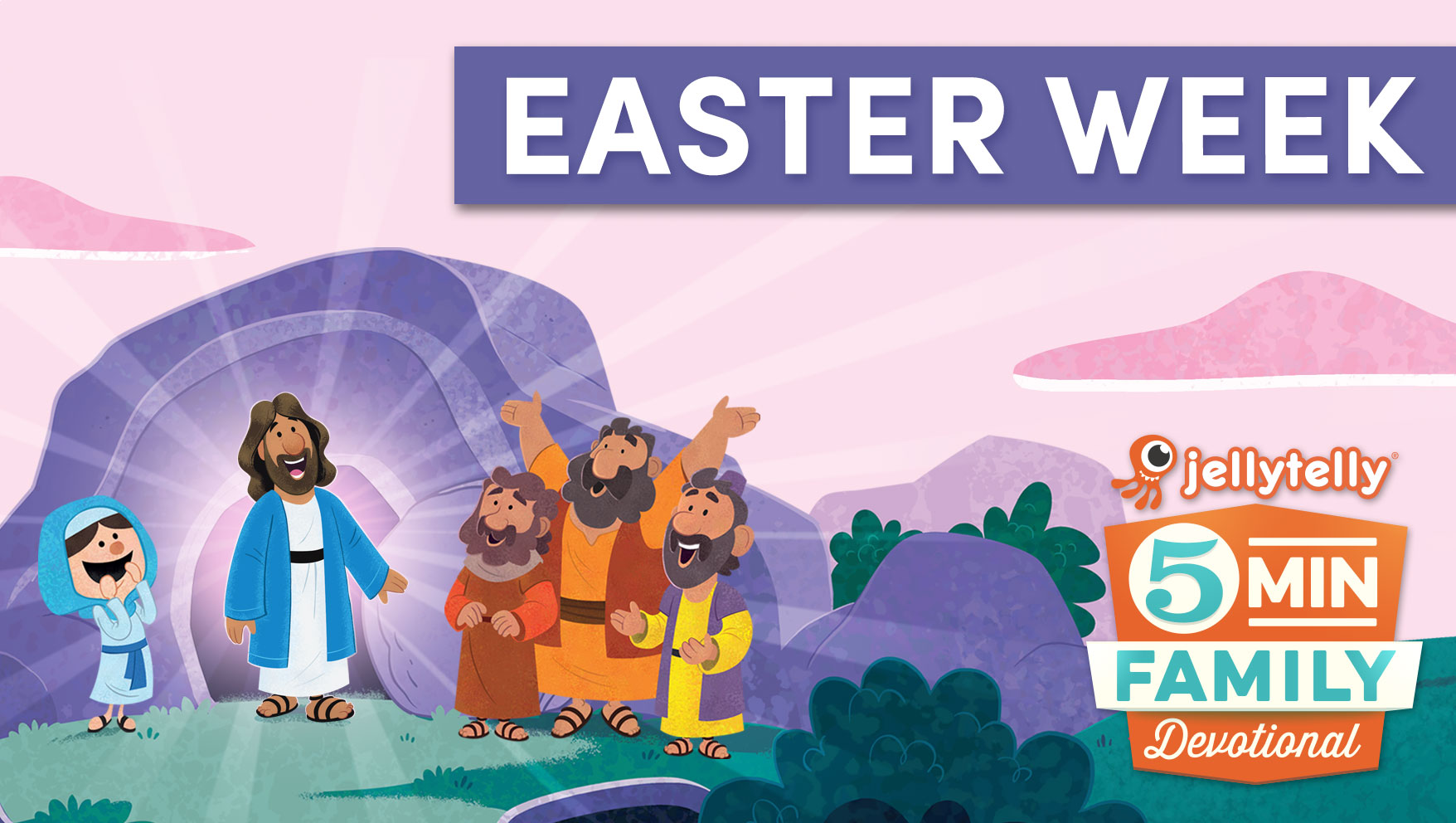 Wondering how to help your kids understand the meaning of Jesus life, death, and resurrection this Easter? The Easter Week 5 Minute Family Devotional Series includes 8 days of short video devotionals that will help your family learn and celebrate the Easter Story. Each day includes a short video clip from What's in the Bible?, Bible Verse, discussion question, and prayer prompt.
Here's a list of the devotionals you'll walk through as a family:
Start watching the devotionals on Jellytelly here.
Not a Jellytelly member? Sign up to receive your first week free and get instant access to the full devotional series plus more Christian kids shows and devotionals!