Big Questions about Christmas - A 5 Minute Family Devotional Plan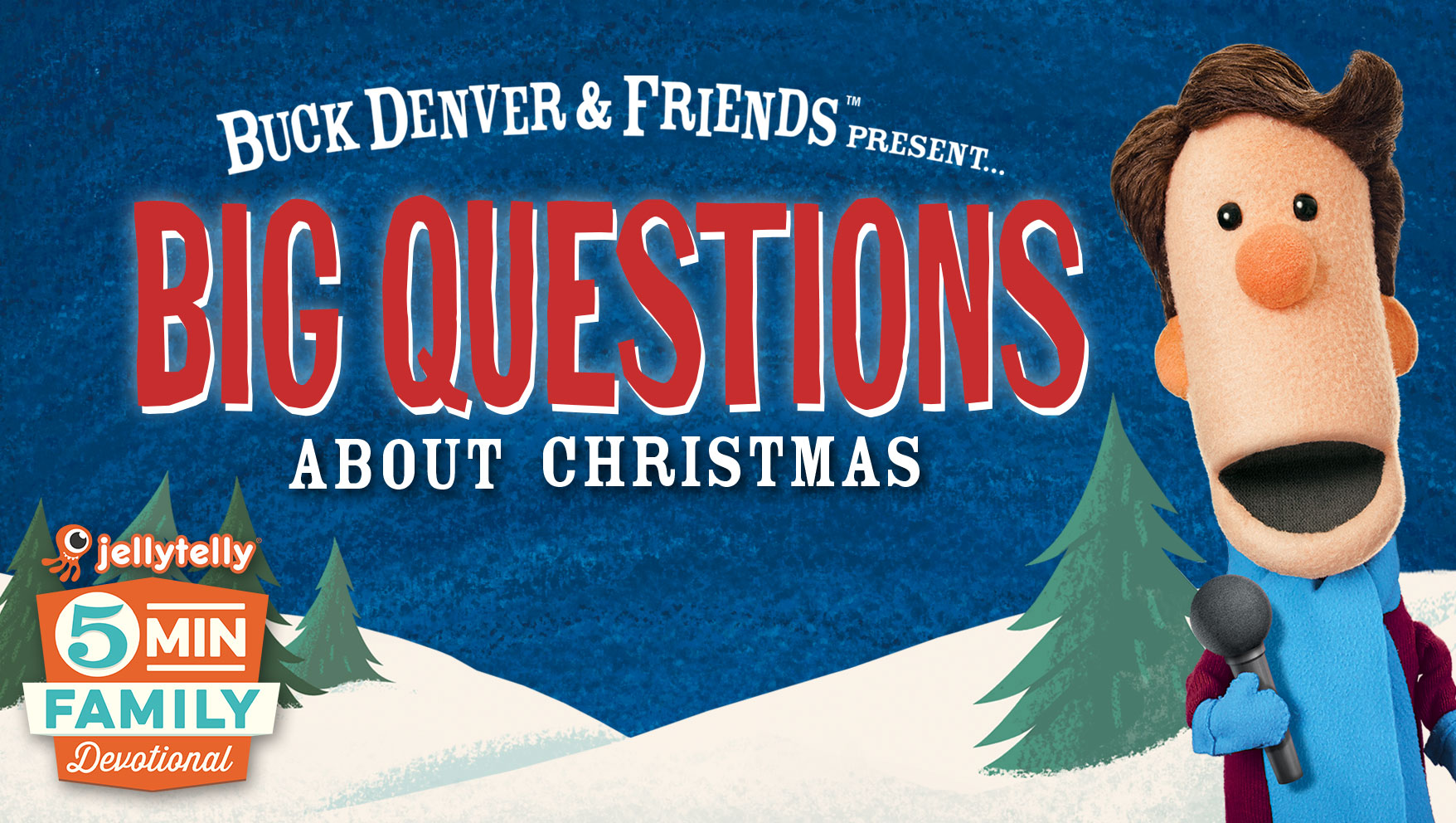 The videos from this devotional plan come from the movie Why Do We Call It Christmas?, which you can stream on JellyTelly or purchase on DVD!
The Christmas JellyTelly 5 Minute Family Devotional is here! For the next 4 weeks leading up to Christmas, learn all about the history and meaning of our favorite Christmas traditions, and how they all point to the REAL reason for the season - JESUS! Follow along for 5 minutes a day, 3 days a week to celebrate Christmas in a whole new way. Your family will love the fun videos, discussion questions and prayer prompts for each day. Amidst the hustle and bustle of our busiest season, remember to take a few minutes every day to focus on the God who gave us the greatest gift - his son Jesus! Sign up for the free email at jellytelly.com/devotionals.
The Big Questions about Christmas devotional plan features videos from Buck Denver Asks ... Why Do We Call It Christmas?. Each video devotional is 5 minutes and includes a video clip, discussion questions and a prayer prompt. Each one also has a companion blog post with a free coloring page!
We pray this journey helps bring your family closer to God and each other! If you have feedback, ideas or questions about the 5 Minute Family Devotional, reach out to us on Facebook - we'd love to hear from you!
Day 1: Why Is Christmas So Confusing?
Day 2: Why Do We Call it Christmas?
Day 3: Why Do We Celebrate on December 25th?
Day 4: What Year Was Jesus Born?
Day 5: Why Do We Have Christmas Trees?
Day 7: How Did St. Nicholas Become Santa Claus?
Day 8: Why Does Santa Ring a Bell?
Day 11: What Special Message Did the Angels Bring?
Receive every new devotional directly to your email by signing up for our email list or 'like' us on Facebook to view them on our page!
For more ways to celebrate and learn about Christmas, visit one of the pages below!